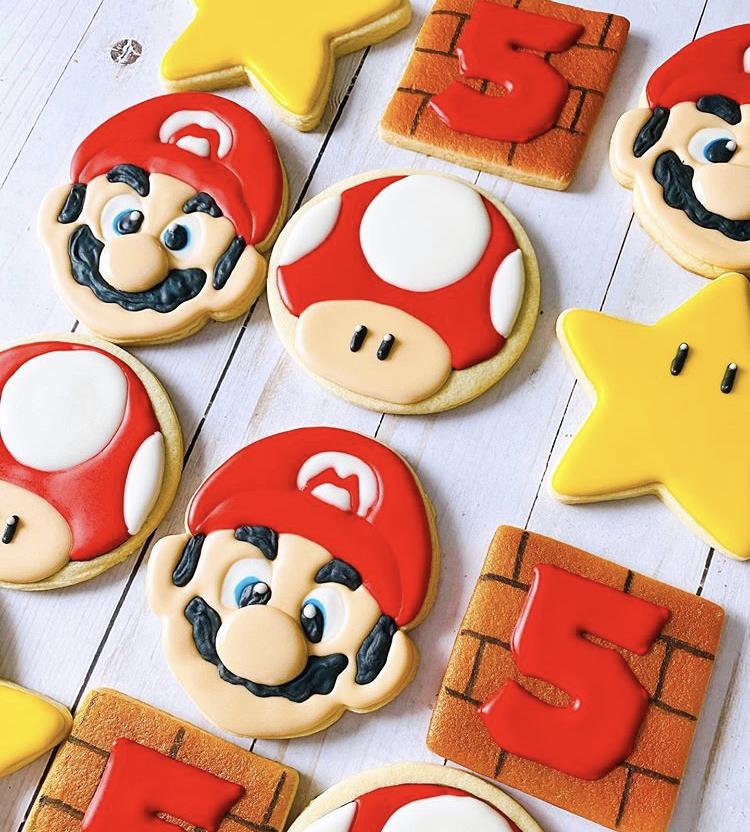 Using Your Loot Cave Co Cookie Cutters
Dylan Howell 1 comments
Congratulations on your purchase of your new Loot Cave Co Cookie Cutters.
🍪More baking options found here!🍪
I'm sure your next question is "Well how do I make my cookies perfect?" We're here to help with that!
Baking beautiful cookies is easy, all you need is a good recipe, some tips, and some time. We have you covered with those first two, first Lets start with the recipe, this is one we have been using for years to get tasty shortbread cookies. They keep their edges well, make wonderful detail, and are perfect for icing!
INGREDIENTS
2 sticks (1 cup) chilled butter
1 cup granulated sugar
2 eggs
4 cups all-purpose flour
3/4 cup cornstarch
3/4 teaspoon kosher salt
1 teaspoon vanilla extract
INSTRUCTIONS
Preheat the oven to 375 degrees, and line baking sheet with waxed parchment paper (this make a mess free nonstick bake)


Cream the butter and sugar, just until smooth and combined. Mix in the eggs until incorporated. Add your vanilla extract and paste.


Mix up all your dry ingredients (flour, cornstarch, and salt)


Add the dry mix on medium low speed.  The mixture will seem very dry and sandy at first, but after 3 to 5 minutes in the mixer it will gather itself into a ball and pull away cleanly from the sides of the bowl.  Stir in the vanilla. (If you do not have an electric stand mixer with a paddle attachment, you may have to knead the dough by hand to fully bring it together.)


Roll the dough out between 2 sheets of parchment paper, cut into shapes (test several thicknesses to get that perfect detail, if the top of the cookie is touching the top of the cookie cutter than it is too thick. You want the detail to JUST cut nicely all around.) Then bake for 9 to 12 minutes or until the top edges are just turning golden.
HELPFUL TIPS
Keep your dough chilled, the cooler the dough when it hits the oven the faster the detail sets in and bakes. We chill our cookies after we cut them for 30-45 minutes covered in the fridge
Use plenty of flour! It may look messy going into the oven, but it will be beautiful coming out.
AVOID self rising flour, 

baking soda and baking powder

you want as little rising action to the cookies as you can get.
Mix the cookies as little as possible, more air in the dough means more gas to expand and fluff the cookies. This includes trying to use scraps in new batches (it counts as mixing.) 
HAVE FUN, baking is 1 part science and 1 part experimentation. Don't let a bad batch take away from the enjoyment of baking! Remember, you can always eat your mistakes!